Opens in a new window
Opens an external site
Opens an external site in a new window
Opens an external site in a new window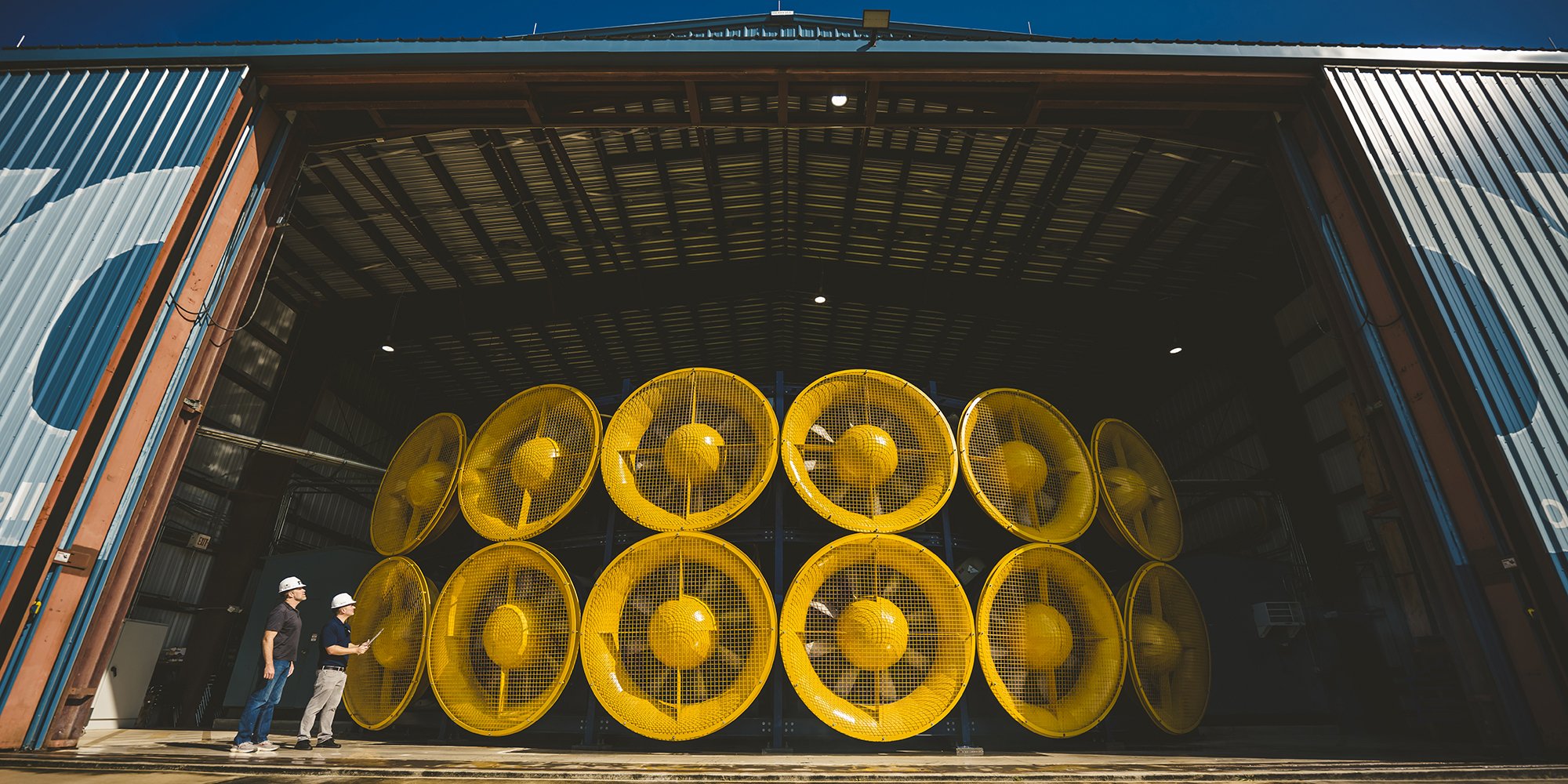 NHERI Wall of Wind Experimental Facility
The NHERI Wall of Wind (WOW) Experimental Facility (EF) at Florida International University (FIU) was funded by NSF to be a national facility that enables researchers to better understand wind effects on civil infrastructure systems and to prevent wind hazards from becoming community disasters.
About WOW
The NHERI WOW EF is powered by a combined 12-fan system capable of repeatable testing in up to 157 mph wind speeds through its flow management system. The unique advantage of the NHERI WOW EF is multi-scale (full-scale to 1:400) and high Reynolds number simulation of the effects of wind and wind-driven rain. This is accomplished using the twelve fans and a water spray system.
The Wall of Wind hosts biannual workshops. Learn more about upcoming opportunities, past events, and how to livestream facility experiments.
NHERI WOW EF Resources
16,000 sqft. fenced-off secure area for wind testing.
WOW apparatus (with 14 ft. high x 20 ft. wide test section), rain generation system, flow conditioning spires and roughness for atmospheric boundary layer (ABL) simulation, two Variable Frequency Drives (VFDs) to control 12 WOW fans, 16 ft. diameter turntable, data acquisition (DAQ) system, video capture and surveillance system (all housed in a 8,000 sqft. WOW building).
3,000 sqft. pre-test specimen staging/construction/instrumentation (SCI) building with a fabrication shop and a small-scale boundary layer wind tunnel?.
1,344 sqft. air conditioned Operations and Control Center (OCC) for controlling, monitoring, viewing the tests, and providing telepresence.
1:15 small-scale WOW.
Downburst Simulator.
NHERI WOW EF Testimonials